Protection
Water transports dirt and plant spores onto materials, leading to the weathering and the degradation of buildings. Therefore it's necessary to weatherproof them whilst letting them "breathe". Moisture must be eradicated from the materials. Many products on the market place form films and then retain the moisture in the walls!
The thinness of our water repellent and oil repellent provides them with "breathing" properties. Once applied and dried onto a porous mineral material, the moisture can be removed from the material, which leads to its healthiness. Our high quality protection, complying with the latest standards, will weatherproof every porous mineral surface without changing its initial aspect. No change of hue, no shining effect, no wet aspect.
Our permanent objective is to maintain the initial aspect of treated materials. Many heritage-listed buildings have been treated with our products since 1995. This is the guarantee of the strict specifications regarding the performance and durability of our products.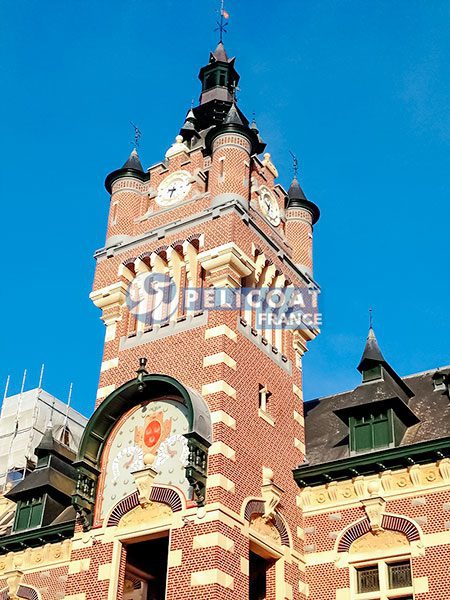 Water repellents
Our water repellents are prepared with very thin active components that spread onto micro pore material without filling them up. The performance and durability of our products have been tested and accredited by some leading institutions of architectural heritage as well as building construction : CSTC, APLHA Contrôle, VERITAS… Our range is divided into two main types of products : solvent based or water based products. The first dry more quickly and the beading effect appears almost instantly. Generally they are applied onto dried surfaces that may have already been treated. On the contrary, water based products could be applied on wet surfaces that may not have been treated before. They are not hazardous for the environment as well as for users. Both vertical and horizontal surfaces can be treated even if the efficiency is sensibly reduced with time for horizontal structures. Go to
our water repellent
.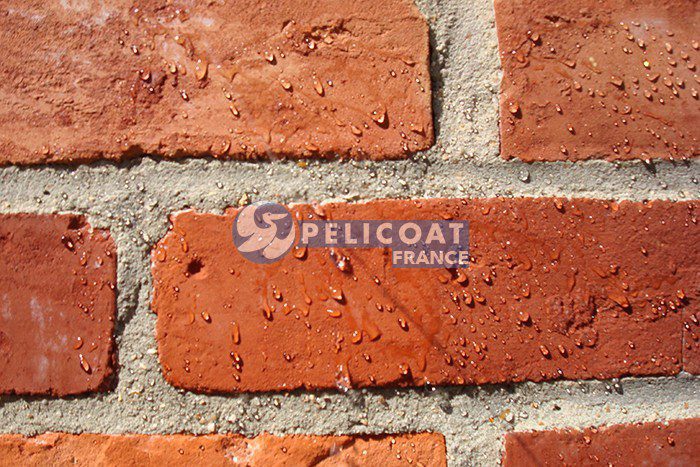 Water-oil repellent
Our water-oil repellent not only weatherproofs the  materials treated but provides them with new properties. They also become protected against grease and stains. The protection reduces oil penetration into the material as well as grease, wine, coffee… These new properties substantially facilitate cleaning works of protected surfaces.  This actually reduces maintenance costs. Got to our 
water-oil repellents
.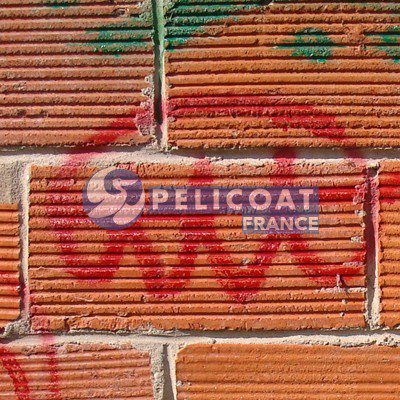 Anti-graffiti
The most accessible surfaces of our architectural heritage are regularly polluted by graffiti.
Our anti-graffiti protections are also micro-breathable, invisible and semi-permanent.
Only a chemical cleaning removes the protection. Mono-component, they are easier to implement.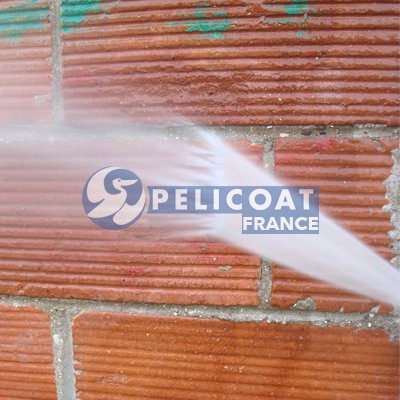 Whitewash
Whitewashing  has been used since the Greek and Roman ages ! The colored whitewash La
Patine Pelicoat
, range is made of calcium carbonate. It can be spread directly on every kind of mineral surface. Neither primer, nor fixative is needed. La Patine PELICOAT is a breathable decorative product. Its high coverage capacities confers to  the surface a natural stone aspect already after the first layer.  Its thinness  shows off the grain of the stone which provides the final result of natural stone unlike mineral paints. Our color chart will meet your needs for natural stone and bricks.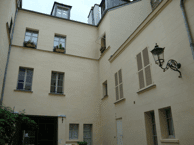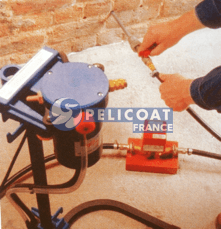 Masonry water repellent
Any building construction suffers from moisture and water issues like infiltration of ground water : capillary rise. Those occur through non insulated walls. The water can rise into the wall up to 1,50m. Their effects are actually harmful : air moisture, development of fungi and bacteria, wall covering tear, odors…
Our damp-proof system once injected into the wall provides a barrier against rising damp when there is no damp-proof protection or when the existing damp-proof device has failed. The treated walls will gradually dry out and sanitize. These products are available in solvent based or water based version